Beta Speaker Nights
Delta Beta Chapter Distinguished Alumni Speaker's Bureau
We are asking select Delta Betas to speak to the active chapter on the subject of
"What being a Delta Beta has meant to my personal and professional development."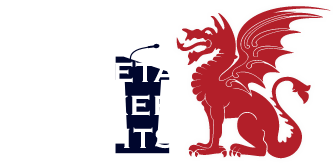 In today's changing collegiate environment, it is important that we communicate to the undergraduates that being a Beta means much more than just parties.
Many of us believe that being a Delta Beta played a critical role in our personal and professional development and career success. The skills and habits we learned helped us develop socially and personally, and we built lifelong friendships.
The purpose of the speakers bureau is for Delta Betas to share what they feel being a Beta has meant in their lives, to help the undergraduate brothers see how fortunate they are to be a Beta at DePauw, and to see that it is our responsibility to ensure that this opportunity continues for others.
Format: dinner followed by a speech
Time: weeknight, 5:00–8:00 p.m.
Date: TBD
Join the chapter for dinner at the house, and then provide a 30- to 45-minute talk about what being a Beta has meant to you. Share your personal and career highlights and insights. The brothers are eager to network, and to learn more about post college career opportunities.
We want the brothers to see that there is a long legacy of successful Betas that have gone through the same experiences, and that the days at DePauw are special.
As all things Beta, the more you put in, the more you get out. Be assured, you will come away impressed with the caliber of the men of Beta and reenergized by this experience.
Coordination
Please contact: Bruce Stallings '79
bstallings@pisupply.com